BeOne Diablo Pro 2012 Review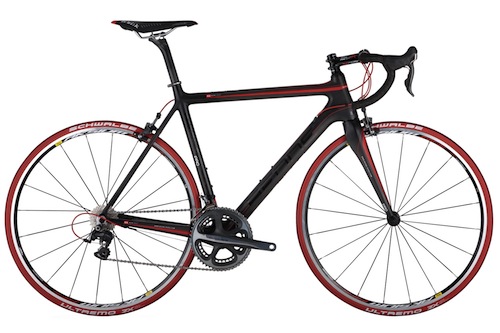 If you are looking for the ultimate performance from a road bike, and you don't want to compromise on any features, then the 2012 BeOne Diablo Pro Road Bike could be just the bike for you. The BeOne Diablo Pro has been designed and built to be a suitable road bike for dedicated racers who demand excellence and people who are merely weekend warriors on their bikes. A lot of thought, care, and consultations with professional bike design experts has gone into the design and construction of the lightweight, state of the art frames to ensure they can provide you with the most comfortable ride and ultimate performance.
If you are the type of bike rider that prefers to have a frame made of alloy over carbon, then you will love the BeOne Diablo Pro Road Bike. You get the same look as the higher end carbon bikes, with the same advanced features such as cables routed internally and headsets that are nicely tapered, but in an alloy. These road bikes are lightweight, easy to handle, sturdy, reliable and most importantly, ready to ride.
BeOne Diablo Pro Road Bike Specs:
You have a choice in frames between a T700 carbon frame, 6000 alloy or 7000 alloy series. The fork is made of a T700 carbon as well, making it very lightweight and durable. The front and rear derailleurs are both Shimano Dura Ace derallieurs. As well as the shifters, brake levers and brakes. This will provide you with the best performance and reliability possible, which is something you greatly need when it comes to shifting and brakes. You can feel safe as you ride knowing your
brakes and brake levers are high quality Shimano Dura Ace brakes and levers.
The handlebar is FSA Energy New Ergo, which will provide you with ideal ergonomics and comfort on those long rides, or just a commute into work to have you feeling refreshed. Comfort is a priority for the BeOne Diablo Pro Road Bike, which is clear to see when you look at the carbon 350mm seatpost that holds a Fi'zi:k Arione Saddle that will help you easily navigate any cracks and bumps in the pavement you may encounter.
The Mavic Aksium Black rims and hubs, along with the Schwalbe Ultremo ZX HD Red tires will also help provide you with the smoothest, most comfortable ride possible. The strong, durable Shimano Ultegra chain will make sure that you can ride reliably for miles and miles without having to worry about it suddenly snapping and breaking on you.
For all of these terrific advanced features, you can purchase a BeOne Diablo Pro road bike for around £1850. While not the cheapest road bike in the world, it is far from the most expensive and you will have a hard time finding such an extensive array of high-end as well as the newest and most up to date features and technology in a mid-range bike such as the BeOne Diablo Pro.