14 Most Inventive Uses For A Bike
Yes, yes, we know you can use a bicycle to get from A to B and save many tonnes of horrific carbon emissions. You could get fit whilst doing so, toning up your calves and causing unheard of pain to a part of your ass you never even realised you had. You could signal with your limbs, and wobble slightly every time you need to turn a corner.
We've thought of 14 other, and we think far better, things you could do with your bicycle.
1. A Low Budget James Bond Car Replacement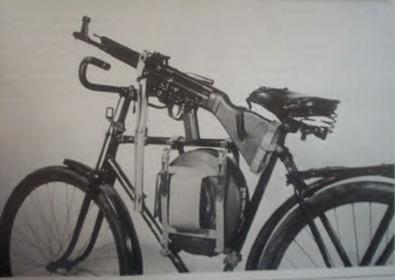 Not as slick as a DB9, but far, far cheaper
2. A Complex Instrument of Self Defence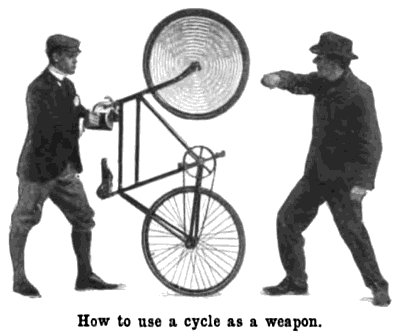 This works equally well in modern life
3. A Lolita Doll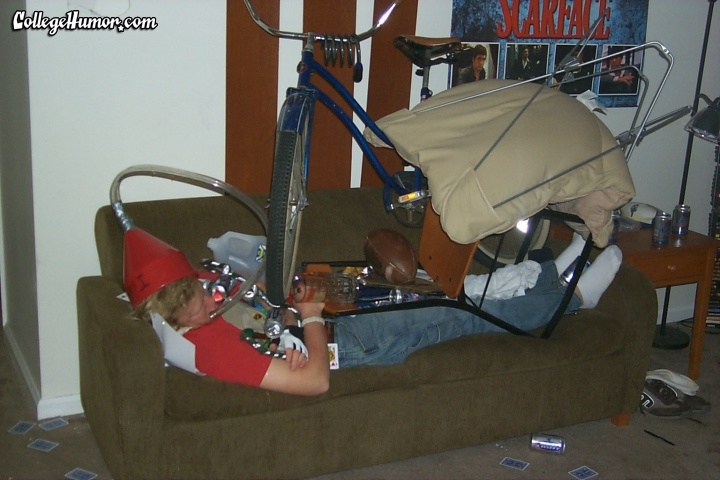 For when all the pretty girls have turned you down.
4. A Portable Lookout Post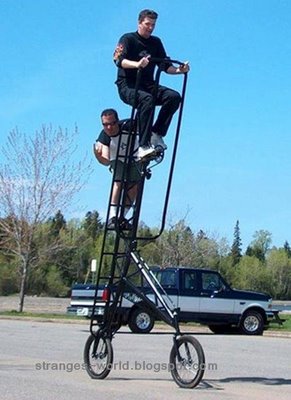 The US has a new early warning nuclear missile defence system.
5. An Advertisement for the Olympics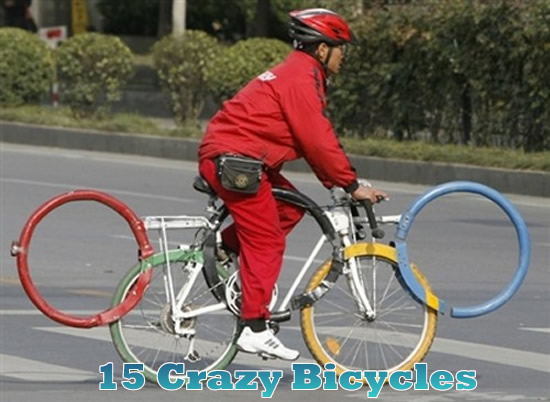 The only advertisement for the Olympics to be cancelled by a fast moving eighteen-wheeler
truck.
6. A Chair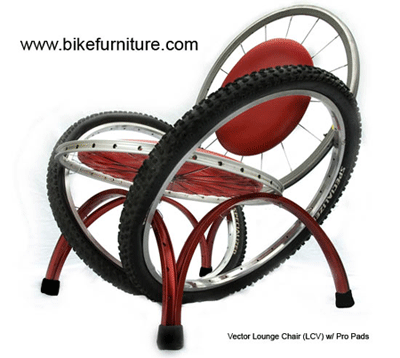 Even less comfortable than it looks.
7. A Table!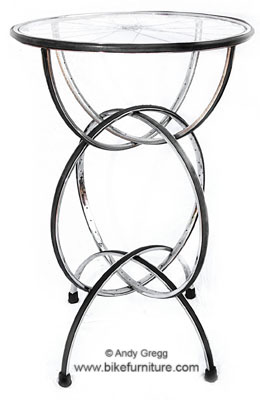 You can genuinely buy this on the internet.
8. A Motorized Portable Toilet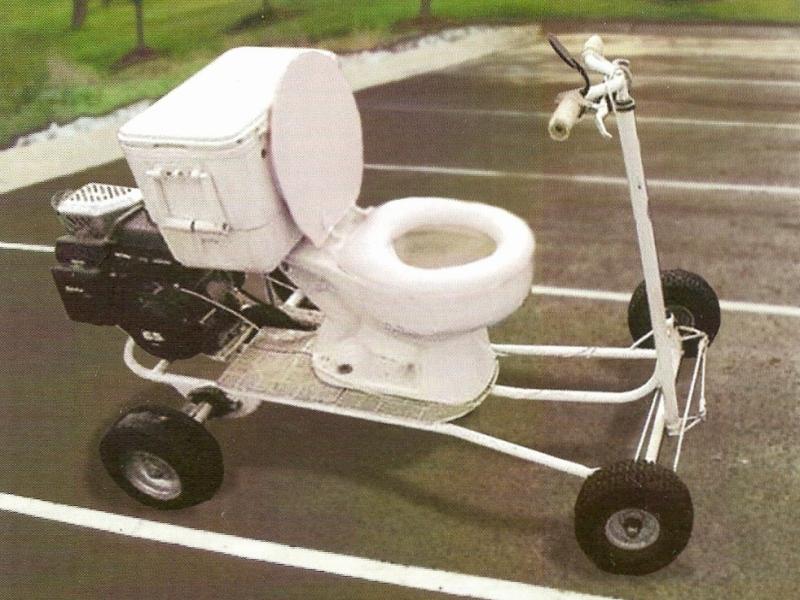 Technically not a bicycle, we admit, but found on a site that is dedicated to making bicycles
motor powered. Please don't let them know the motorbike already exists…
9. A Pretty Useless Shield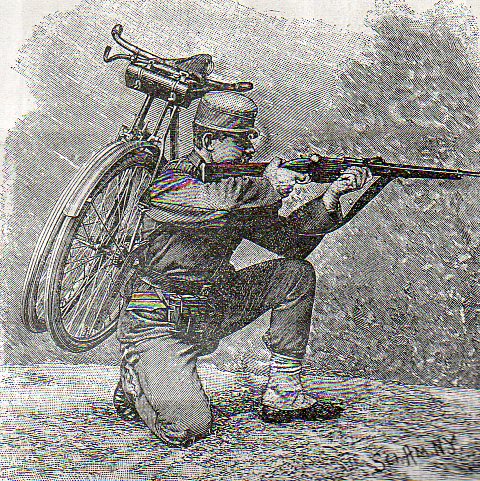 I don't care how hard you are, a bike doesn't stop bullets.
10. The World's Crappiest Advertisement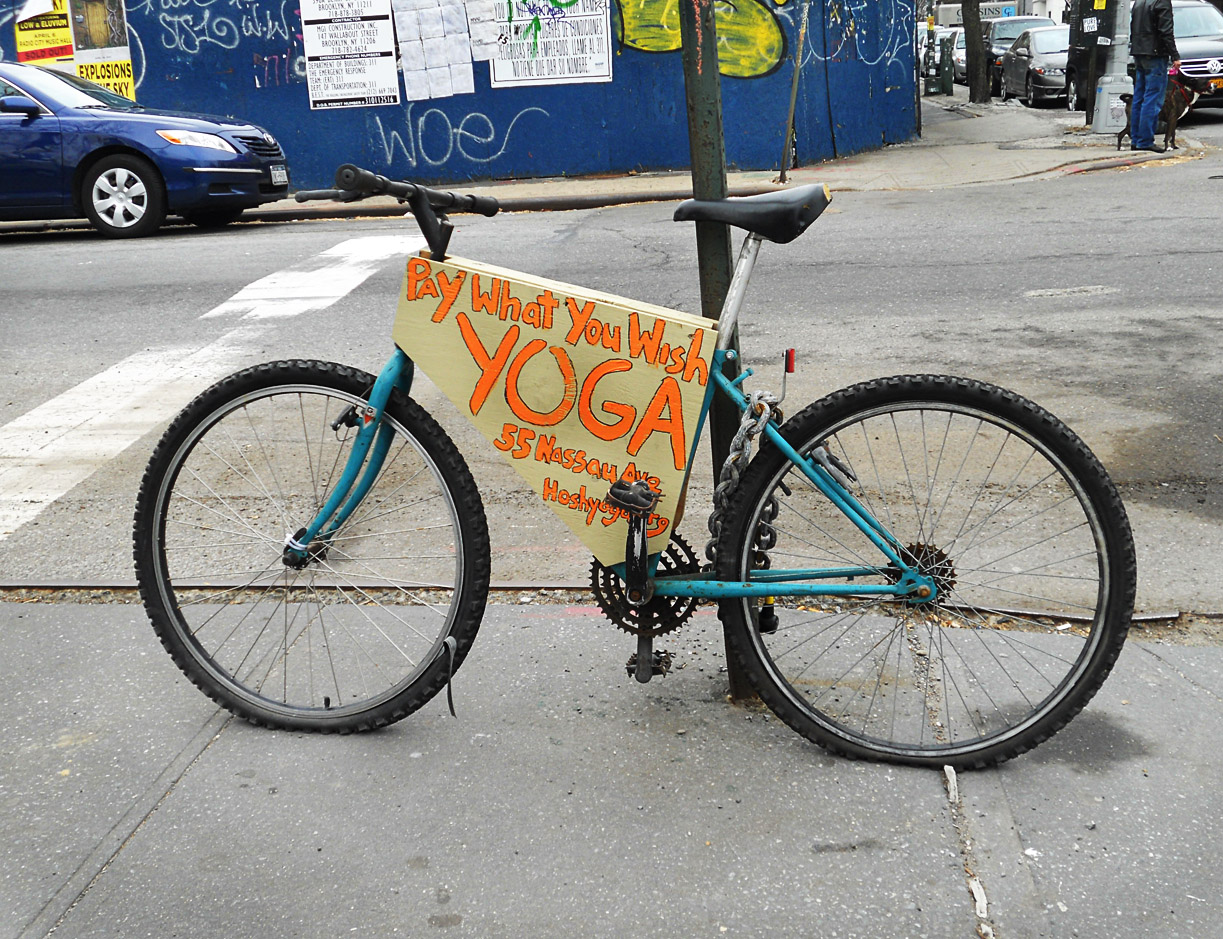 OBVIOUSLY PEOPLE HAVE BEEN PAYING NOTHING.
11. A Reason To Vote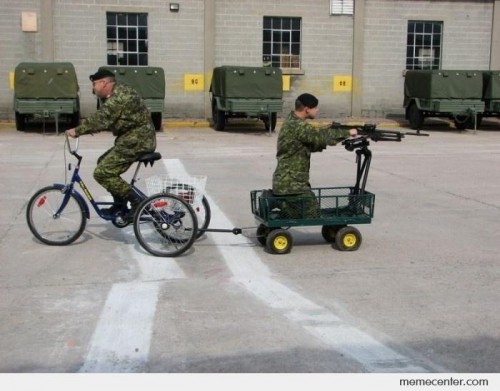 The Ultimate Nightmare – when the Green Party runs the Army.
12. Something Utterly Spectacular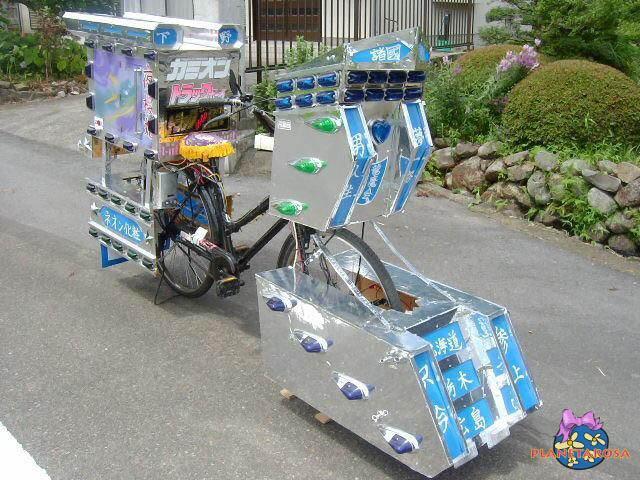 So spectacular, in fact, we have absolutely no idea what it does. None whatsoever. Possibly
the new bad guy in whatever series of Power Rangers they're up to now.
13. To Glide Atop The Lakes and Oceans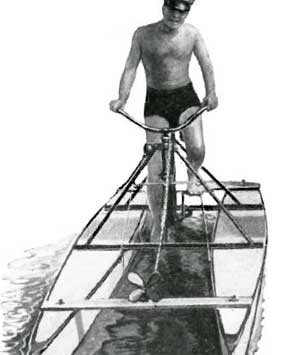 Look carefully at his face and you'll see that gliding gracefully atop the lakes and oceans isn't
half as much fun as it sounds.
14. To Soar Above the Clouds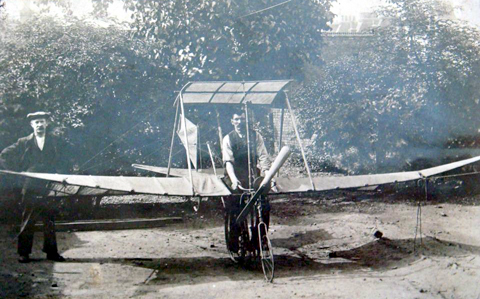 There's probably going to come a point where he regrets using a baseball bat as a propeller.